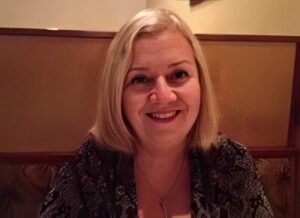 Law Offices of Maribeth Blessing LLC
To learn more about Maribeth Blessingsclick below.
Why did you become a Collaborative Professional?
I am a Peacemaker. My goal is to preserve and protect families; keeping families and especially children out of the courtroom
What advice would you give future Collaborative Professionals?
Public Education is crucial. Live your work and tell the collaborative secret to everyone – emphasize family friendly, self-direction, full disclosure, no secrets, whole team commitment, and cost effective for a global settlement in a short amount of time.
What is your favorite part of being a CLP Member?
Sharing knowledge and the experience of hard working successful team efforts in getting clients through a process in a cooperative spirit.
Before working at the company or organization you are with now, what was the most unusual or interesting job you've had?
Experiencing the shenanigans of working with litigation lawyers to include dumpster diving, having to sit in a stone out office with no heat at a Judge's direction to monitor parties going through tons of trash bags looking for evidence and money, learning about sweat lodges, playing referee to parties while antique and house appraisals are conducted, I guess that would be the most interesting and scary. The most rewarding was teaching grades K-8 in 9 different states.
How do you balance your career and family?
The best I can – it would be much harder if I had children at home. Balancing a full time job while in law school as a single Mom with two teenagers was extremely difficult, so we declared Sundays as a total play day no matter what and kids rule as to what we did. Otherwise, they saw Mom only by studying in her room after dinner always together when I was not in class and with with "freak out music time nightly at 10 pm – 10:30 pm and no rules as to where or how one danced". Not sure the neighbors liked that rule.
What book are you reading right now? What is the best book you've ever read?
The Curious Incident of the Dog in the Night Time by Mark Haddon, Pearl Buck – The Good Earth and the Gentle Kingdom of Giacomo (forget the Author. Also enjoyed Where the Crawdads Sing; love the James Rollin books.
If you had to eat one meal, every day for the rest of your life, what would it be?
Lobster with home made Pasta in a white wine sauce
What would you most like to tell your 13-year-old self?
Be patient – life goes by too fast.
What is the weirdest thing you've ever eaten?
A daddy long leg spider in my sandbox
If you could eliminate one thing from your daily routine, what would it be and why?
Playing Words With Friends for relaxation – It is far from relaxing