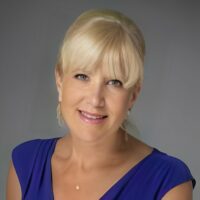 To learn more about Patricia Wise Strehleclick below.
Why did you become a Collaborative Professional?
I was honored when I was invited to join Bucks County Collaborative Law Group (now the Collaborative Law Professionals of Southeastern Pennsylvania) as a real estate professional for the purpose of aiding professionals in the group with the impact of real estate property on divorcing clients.
What advice would you give future Collaborative Professionals?
New members should seek education of the collaborative process. In addition, new members should acquaint themselves with the member in the group outside of monthly meetings.
What is your favorite part of being a CLP Member?
My favorite part of being a CLP member is meeting my fellow members and exploring their success with guiding their clients through difficult times in life.
Before working at the company or organization you are with now, what was the most unusual or interesting job you've had?
While in high school, I worked in a Christmas Card Factory during the summer.
How do you balance your career and family?
I balance my life by time blocking. Each week I take time on Sunday to plan out my week. I schedule in my family first
I am happiest when I am with my family especially my grandsons.
If you could be on any game show, which would you choose?
If you had to delete all but three apps from your smartphone, which ones would you keep?
Wave, Weight Watchers, Google
What sport would you compete in if you were in the Olympics?
What movie do you think everyone should watch?